As the elderly population continues to grow, the demand for high-quality in-home nursing care and aged care services is also on the rise. 
Many seniors prefer to remain in the comfort of their homes during their golden years, and having a qualified nurse at home can make a significant difference in their overall well-being. In this article, we will explore the advantages of in-home nursing care and how it positively impacts seniors' lives.
Personalized Care and Attention
In-home nursing care provides personalized attention tailored to each individual's specific needs. A qualified nurse can develop a comprehensive care plan after assessing the senior's health condition, preferences, and daily routines.
This personalized approach ensures that the senior receives the right level of care and support, enhancing their overall quality of life.
Familiar Surroundings and Independence
Remaining in familiar surroundings is essential for many seniors as it promotes a sense of security and comfort. With in-home nursing care, elderly individuals can maintain their independence while receiving the necessary assistance. This helps to preserve their dignity and autonomy, leading to a happier and more fulfilling life.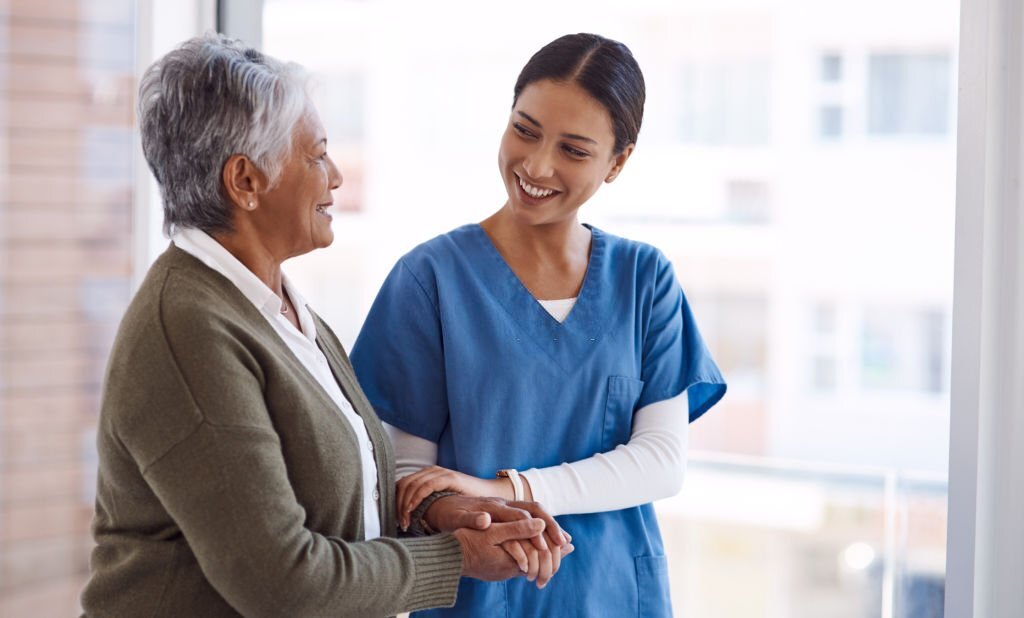 Reduced Risk of Infections
In-home nursing care can significantly reduce the risk of infections, which is particularly crucial in times of pandemics and outbreaks. By receiving care in their own homes, seniors are less exposed to the germs and viruses prevalent in communal care settings, leading to improved health outcomes.
Medication Management
One of the vital aspects of in-home nursing care is medication management. Seniors often take multiple medications, and it can be challenging for them to keep track of dosages and schedules. A nurse at home ensures that medications are administered correctly and on time, preventing potential complications and adverse effects.
Skilled Medical Care
Nurses providing in-home care are highly skilled professionals who can handle a wide range of medical conditions. Whether it's wound care, post-surgery recovery, or chronic disease management, a nurse at home can deliver the necessary medical services with expertise and compassion.
Regular Monitoring and Health Updates
Having a nurse at home enables regular monitoring of the senior's health and well-being. They can keep track of vital signs, and changes in health conditions, and report any concerns to healthcare professionals promptly. This proactive approach ensures that potential health issues are addressed early, reducing the risk of complications.
Companionship and Emotional Support
In-home nursing care goes beyond medical assistance; it also provides valuable companionship and emotional support for seniors. Loneliness and isolation are common challenges for older adults, and having a nurse at home can alleviate these feelings by engaging in conversations, activities, and social interactions.
Peace of Mind for Family Members
In-home nursing care offers peace of mind for family members who may worry about their senior loved ones living alone. Knowing that a trained professional is taking care of their physical and emotional needs allows family members to focus on their own responsibilities and enjoy quality time with their loved ones.
Seamless Transition from Hospital to Home
After a hospital stay or medical procedure, seniors often need extra care during the transition back home. In-home nursing care ensures a smooth and safe transition, reducing the risk of hospital readmissions and promoting faster recovery.
Cost-Effectiveness
Contrary to popular belief, in-home nursing care can be a cost-effective option compared to long-term residential care facilities. By receiving individualized care at home, seniors can avoid the high costs associated with institutional care, making it a financially viable choice for many families.
In-home nursing care and aged care services provide numerous benefits for seniors, enhancing their overall well-being and allowing them to age gracefully in the comfort of their homes.
With personalized attention, skilled medical care, and emotional support, seniors can maintain their independence and enjoy a better quality of life. Having a nurse at home also brings peace of mind to family members, knowing that their loved ones are in safe and caring hands.
As the demand for in-home nursing care continues to grow, this compassionate and comprehensive approach to senior care proves to be a valuable and essential service for our aging population.
As a leading age care provider, Home Care Assistance offers tailored in-home care services for older Australians, enabling them to live happier and healthier lives in the comfort of their own homes. 
We offer private and government subsidised Care Packages and have office locations that are a registered NDIS provider. Our Care Workers undergo extensive training in order to deliver unmatched in-home aged care services where people can continue ageing in place. We are proud ambassadors of the My Aged Care government funded aged care program, enabling Australians to successfully navigate the process and gain approval for in-home care support packages. Home Care Assistance offers hourly care, specialised care, Alzheimer's and Dementia care, hospital to home care, and 24 hour in home care.