While nutrition and exercise play a massive role in ensuring healthy ageing, so does social engagement. Interacting with others has been clinically proven to keep our brains engaged and also enhance our mood. Research continues to show that, for seniors, social engagement leads to better physical health and reduces the risk of cognitive decline.
Geriatric medical specialists agree that social activity can help older adults improve their mental health while improving memory functions. Staying socially engaged can also reduce depression and create an overall higher quality of life for your loved one.
"Use it or lose it" is an old phrase that happens to be true. If you don't exercise your brain, it will atrophy just like your body's muscles do without exercise. Socialising is an excellent workout for your brain, keeping it supple, alert and active.
The Importance of Social Engagement for Older Adults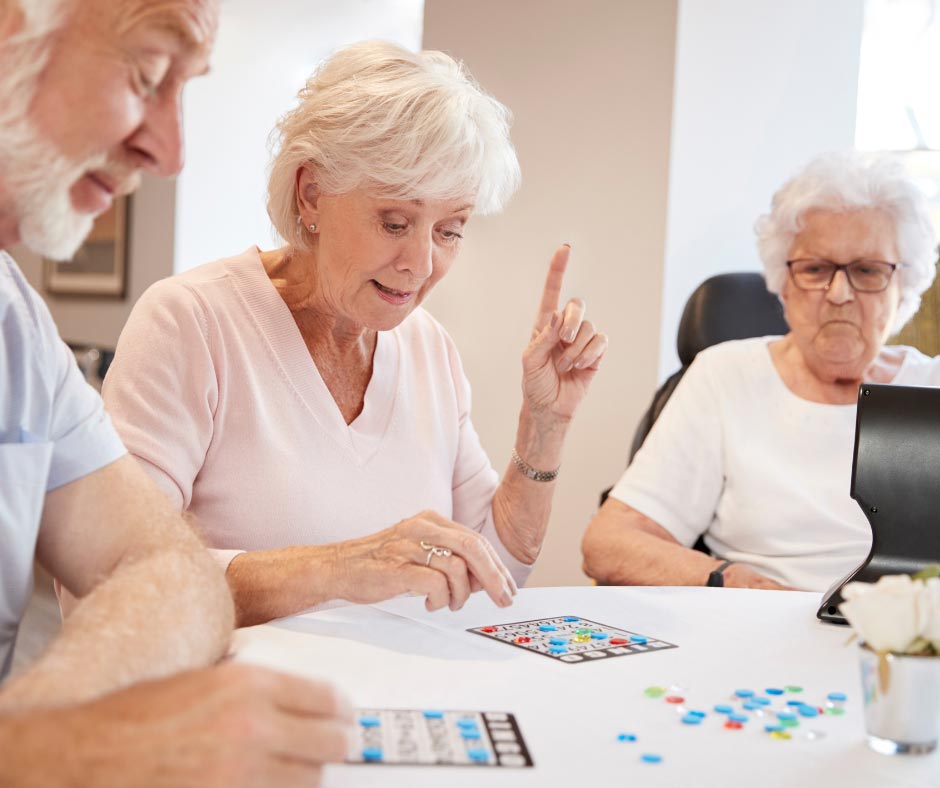 Research has proven that social isolation can put seniors at greater risk. It can even lead to a greater risk of physical illness and accidents in the home.
Social interaction stimulates a hormone called oxytocin. If you want to impress people, you can explain that oxytocin is one of many neuropeptides that can generate good feelings. Often referred to as the "love hormone," social bonding triggers the release of oxytocin. Just as endorphins can kick in with exercise, the oxytocin kicks in with social interaction.
Social activity also provides a mental workout to keep our brain engaged. Conversation requires listening, reasoning, attention, language skills, and mental processing that help keep cognitive and memory skills tuned and operational.
Social interaction and connecting with others can also boost an older adult's mood by improving energy levels and sense of self-worth. Your loved one may need to feel that they are heard and appreciated. As we age, we often feel we've become "invisible" no matter how successful and recognised we might have been in earlier life. We live in a society that overlooks our elderly population no matter how accomplished they may be. Social interaction can help counter the risk of depression and feelings of low self-esteem.
Even before the COVID-19 global pandemic arrived, experts knew that loneliness and isolation could have a negative impact on our mental health, especially for seniors. Longtime friends move away or pass away. We move away from long-time homes to down-size. As children and grandchildren grow and move away, families may become widespread. Mobility and/or hearing issues may also make socialising more of a challenge. It's easy to socially isolate and not realise the consequences until it's too late.
9 Ways to Promote Social Activities for Seniors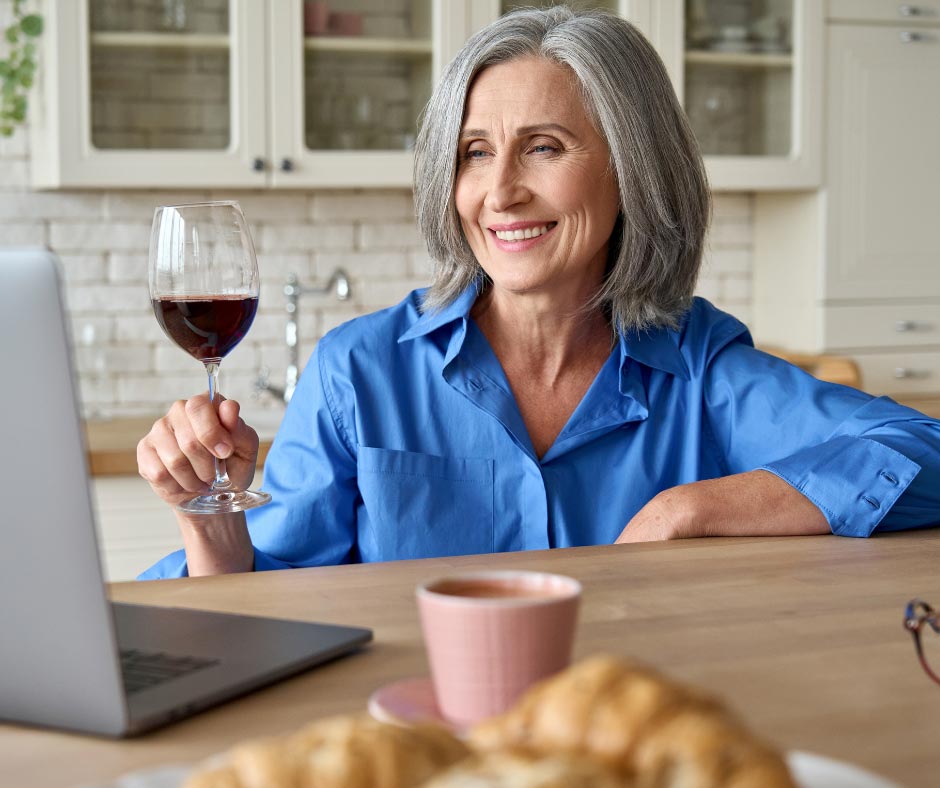 Even in extreme circumstances during a worldwide health crisis – shelter in place orders and social distancing – there are many ways for everyone, including older adults, to stay socially engaged.
Utilise online communication. Helping seniors use technology such as FaceTime and Zoom. Technology today allows us to be in constant contact with family and friends, whether near or far. Not only can we hear them, but we can also see them and experience the environment that surrounds them.
Online games. In addition to phone calls, chat rooms, and email messages, there are dozens of games to play online with others. "Words with Friends" is a popular version of online Scrabble, but there are many others, including interactive card games. While this doesn't provide "live" social engagement, it provides connection with others and has the dual benefit of keeping the brain's cognitive skills sharp.
Group activities. Book clubs, wine-tastings, cooking classes are also going virtual. All of these offer "distance" learning and social interaction that can help keep our minds honed.
Exercise classes. Group exercise, Tai-Chi, and yoga classes are also available online. They should be encouraged as they include a social element and are a great way to keep your body and mind activated.
As we ease back into normalcy post-pandemic, there are even more ways seniors can stay social and engaged, ensuring healthy longevity. Here are a few other social activities for older adults that may be available with a few restrictions:
Enroll in a class. Whether it's at a local college or a course offered by a recreation center or senior organization, there are usually many local adult education classes available. You can learn a new skill (playing guitar) or hone an existing skill (speaking a foreign language).
Join others for outdoor activities. Get outdoors into the fresh air together — walking, hiking, birdwatching.
Dancing. Dancing is great for seniors and works the mind, body, and spirit. It's exercise, hand-eye coordination, social and FUN!
Get involved or volunteer with local organisations. Again, there are likely many options: your church, local animal shelter, the library, pre schools and primary schools.
Follow your passion. Do something you love but do it with others. Knitting, crafting, woodworking, a book club or painting? Put together a group of people who share your interest and do it together from a distance.
We don't want to lose "social capital" as we age. Being a "social senior" clearly has long-term health benefits. Make an effort to stay in touch with family, friends, neighbors, and colleagues. Connect socially with others, whether in person or remotely, via the many different virtual tools available today.
References
Keeping Socially Engaged is Good for your Health
As a leading age care provider, Home Care Assistance offers tailored in-home care services for older Australians, enabling them to live happier and healthier lives in the comfort of their own homes. 
We offer private and government subsidised Care Packages and have office locations that are a registered NDIS provider. Our Care Workers undergo extensive training in order to deliver unmatched in-home aged care services where people can continue ageing in place. We are proud ambassadors of the My Aged Care government funded aged care program, enabling Australians to successfully navigate the process and gain approval for in-home care support packages. Home Care Assistance offers hourly care, specialised care, Alzheimer's and Dementia care, hospital to home care, and 24 hour in home care.