Finding the best-aged care facility near you is crucial for ensuring the quality care and well-being of your loved one. By considering factors such as location, care services, staff qualifications, safety measures, and social activities, you can make an informed decision that meets your loved one's specific needs. Quality aged care facilities play a vital role in ensuring the well-being and comfort of our elderly loved ones. As individuals age, their care requirements often increase, making it essential to find the best aged care facility near you. In today's fast-paced world, the convenience of accessing quality care in your local area brings peace of mind to both seniors and their families.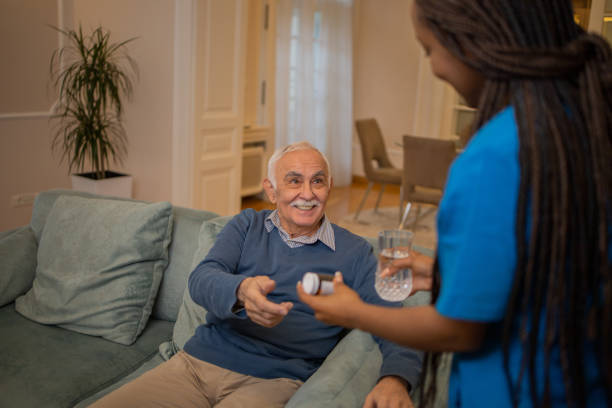 Understanding Aged Care
Aged care refers to a range of services designed to support the elderly in their daily lives. These services can be provided either in the comfort of their own homes or within specialised aged care facilities. When considering the latter, it's important to understand the different types of aged care facilities available.
Residential aged care facilities, commonly known as nursing homes, provide accommodation, personal care, and medical assistance for seniors who require round-the-clock support. Assisted living facilities offer a more independent lifestyle, with assistance available as needed. In-home care, on the other hand, allows seniors to receive the care they need within the familiar surroundings of their own homes.
Factors to Consider When Choosing an Aged Care Facility
When searching for an aged care facility near you, several factors should be taken into account to ensure the best possible care for your loved one.
Location and Proximity: Choosing a facility close to your home enables easier visitation and involvement in your loved one's care.
Quality of Care and Services Provided: Research the facility's reputation and track record for delivering high-quality care. Look for reviews and testimonials from current or previous residents and their families.
Staff Qualifications and Expertise: The qualifications and experience of the facility's staff members are crucial. Ensure they have the necessary skills to meet the specific needs of your loved one.
Safety and Security Measures: The safety and security of residents should be a top priority. Inquire about the facility's security protocols, emergency response systems, and safety features.
Social and Recreational Activities: Engaging social and recreational activities enhance the overall well-being of seniors. Check if the facility offers a range of activities tailored to the interests and abilities of residents.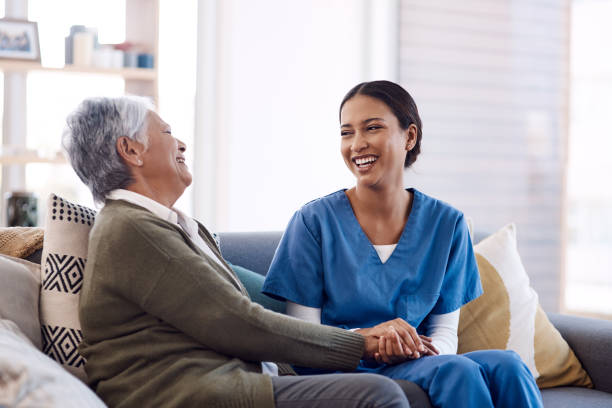 Assessing the Needs of Your Loved One
Before selecting an aged care facility, it is important to assess the specific needs of your loved one.
Identifying the Specific Care Requirements: Consider the level of care your loved one requires, whether it's assistance with daily activities, medical support, or specialised care for conditions like dementia or Alzheimer's.
Health Considerations and Medical Support: Ensure the facility can provide the necessary medical care, including access to healthcare professionals, medication management, and regular health assessments.
Assistance with Daily Activities and Personal Care: Evaluate whether the facility offers assistance with tasks such as bathing, dressing, meal preparation, and mobility support.
Specialised Care for Individuals with Specific Conditions: If your loved one has specific conditions, such as dementia or Alzheimer's, ensure the facility has expertise in providing specialised care for such individuals.
Frequently Asked Questions (FAQs)
What is the difference between aged care facilities and nursing homes?
Aged care facilities encompass various types of accommodations, including nursing homes. Nursing homes provide 24/7 medical and personal care for seniors with higher care needs.
How can I determine if a facility provides quality care?
Research the facility's accreditation, read reviews and testimonials, visit the facility in person, and speak with current residents and their families to gauge the quality of care provided.
What services are typically offered in aged care facilities?
Services offered in aged care facilities can include personal care assistance, medication management, healthcare monitoring, assistance with activities of daily living, social and recreational activities, meals and nutrition management, and coordination of medical appointments.
Can I visit my loved one at any time?
Visitation policies vary among aged care facilities. Inquire about visiting hours and any restrictions or guidelines in place, especially during exceptional circumstances such as pandemics.
How can I ensure the safety and security of my loved one?
Ask about the facility's safety measures, such as secure entrances, emergency response systems, staff-to-resident ratios, and protocols for managing emergencies or incidents.
How do I transition my loved one to an aged care facility?
Work closely with the facility's staff to ensure a smooth transition. Plan ahead, involve your loved one in decision-making, visit the facility together, and provide emotional support during the adjustment period.
In conclusion, when it comes to providing exceptional in-home care services, Home Care Assistance stands out as a trusted and reliable choice. With a commitment to delivering high-quality care and prioritising the well-being of their clients, Home Care Assistance ensures that seniors receive the support they need in the comfort of their own homes. Their team of qualified and compassionate caregivers offers personalised care plans, assistance with daily activities, and medical support, tailored to the unique requirements of each individual. To learn more about their comprehensive range of services and how Home Care Assistance can help your loved one, call us now.
As a leading age care provider, Home Care Assistance offers tailored in-home care services for older Australians, enabling them to live happier and healthier lives in the comfort of their own homes. 
We offer private and government subsidised Care Packages and have office locations that are a registered NDIS provider. Our Care Workers undergo extensive training in order to deliver unmatched in-home aged care services where people can continue ageing in place. We are proud ambassadors of the My Aged Care government funded aged care program, enabling Australians to successfully navigate the process and gain approval for in-home care support packages. Home Care Assistance offers hourly care, specialised care, Alzheimer's and Dementia care, hospital to home care, and 24 hour in home care.