We have all heard the expression if you don't use it, you'll lose it. Physical and/or cognitive skills that go ignored have a tendency to decline. Reduced physical activity often results in lower fitness including body strength and stamina, increased weight gain, decreased flexibility, heightened chance of injuries, and poorer overall health. Decreased mental activity may lead to reduced understanding, concentrating, reasoning, and a higher chance of dementia once one is ageing in place, resulting in an increased need for in home care services or aged care services.
The onset of dementia can, however, be slowed to mitigate the need for aged care services with several easy and scientifically proven lifestyle changes. Before casually dismissing these as just being all about getting more sleep and drinking more water, know that there are many other positive choices a person can make to avoid a nurse at home prematurely. These are simple practices that can be mentally and physically beneficial, achievable, and fun. By making these lifestyle choices in your 40's, a person can reduce his/her risk of dementia, home care services, or an aged care facility near me later.
Here are several suggestions:
1) Manage health problems including diabetes, high blood pressure, and high cholesterol
Medications prescribed by a doctor, specifically cholinesterase inhibitors and memantine can often help stall dementia.
On a related note, exercise regularly and include both cardiovascular activity and strength training. Exercising fills the body with fresh blood and oxygen and sends it to the brain. The human brain loves oxygen! The more it gets, the better it feels. According to Harvard Medical School, "exercise changes the brain in ways that protect memory and thinking skills". Exercise causes the brain to release chemicals that improve it by growing new blood vessels, improving the health of brain cells and growing new brain cells. It has been shown that regular exercise may protect against Alzheimer's disease, one type of dementia often seen when people need home care assistance.
How much exercise does someone need?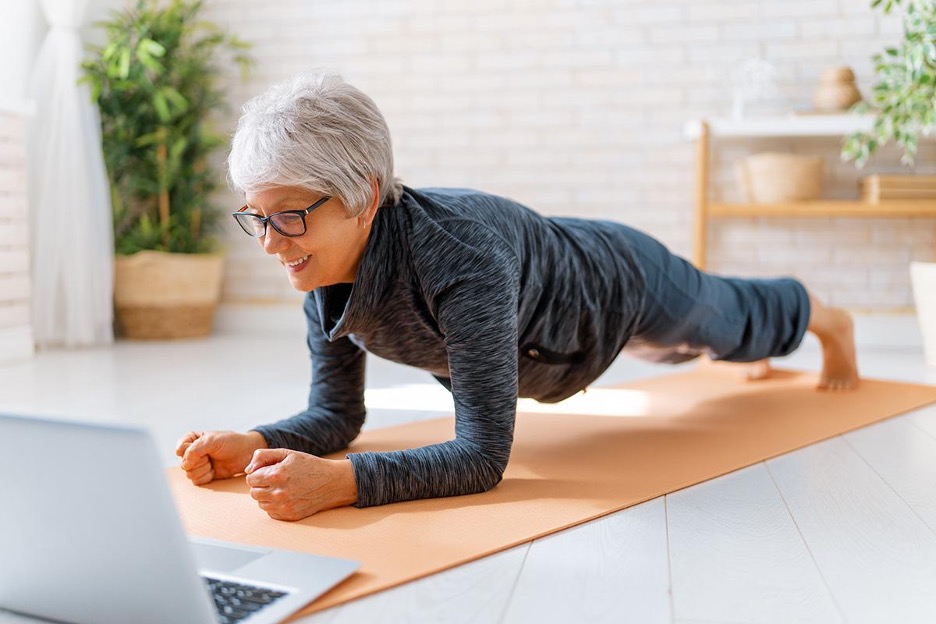 Aim to get at least 30 minutes of exercise each day. People new to working out or who are more dedicated gym rats can benefit by mixing up their activities to target different muscle groups and avoid boredom.
As a novice runner, map out several neighborhood routes to mix up our distance, terrain, and scenery. Admittedly, it can be difficult to get out the door some days, but routine is key. Take the dog for a walk (or adopt a dog as a new and willing walking companion) or clean out a cupboard to move and burn some calories.
In addition, eat well. The human body works much the same as a vehicle. Using the wrong fuel for the vehicle results in poor performance and more repairs. The fuel a person feeds themselves i.e. food can have similar effects.
What is the best dementia-reducing diet?
Many food and nutrition experts recommend the Mediterranean diet as a means of combating dementia and avoiding the need for premature in home care services. This diet primarily consists of green, leafy vegetables, fresh fruit, whole grains, beans, berries, chicken/turkey, and fish – all of which are described as "brain foods" that can help keep brain cells healthy in the lead up to ageing in place. When you draft up your next shopping list, remember that heart-healthy foods are brain-healthy too.
2) Stay involved socially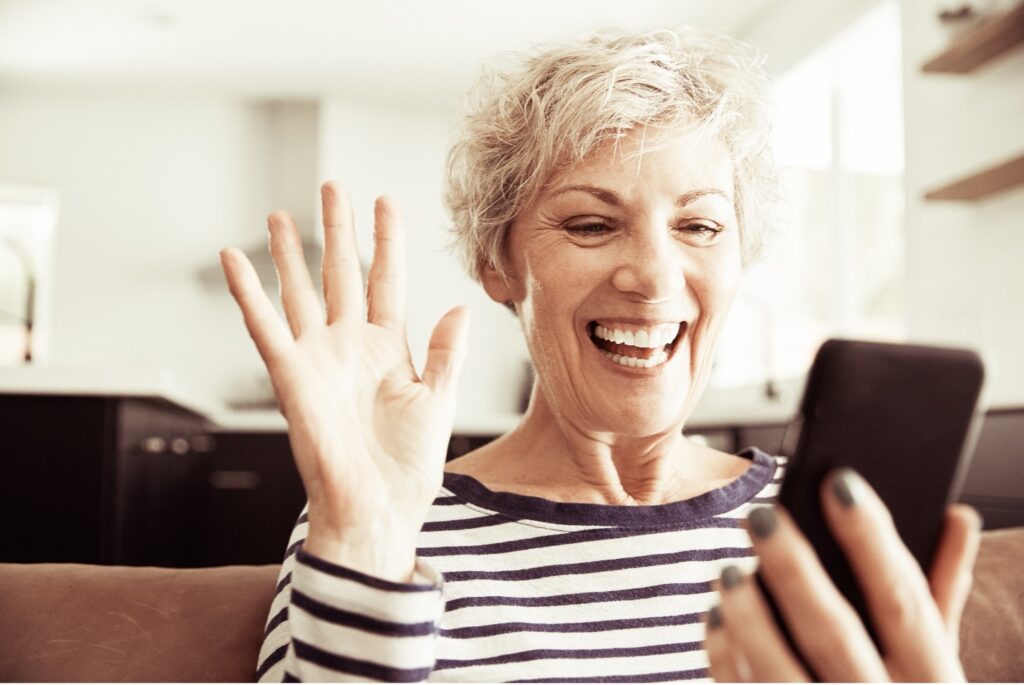 There's nothing like a worldwide pandemic to remind us all of the importance of socialisation. People of all ages like to gather and do so in different settings with numerous benefits. By joining a bowling club, going for group runs, or attending community activities, people can gain many health benefits from the company of others, some of which may aid in preventing dementia further down the line once one is ageing in place.
Friendships can open new doors
Make it a practice to meet with friends regularly for coffee and conversation. Even if it's only once a month, seeing a familiar face and bantering can feel good. It also gives you the opportunity to meet new people and make new friends. If meeting a friend personally proves difficult, catch up with a phone call or Zoom/Facetime.
3) Meditate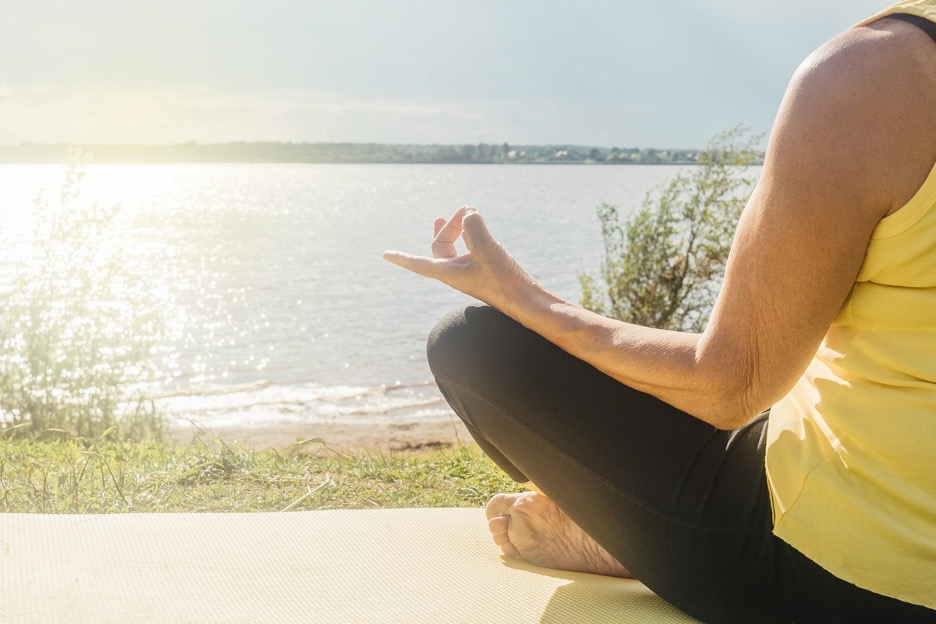 Search for "meditation" online to find factual articles that tout the benefits to be had. Benefits of meditation include calming the brain, helping it to avoid being paralysed by fear, and preserving brain functions before one is ageing in place.
A study conducted by the University of California, Los Angeles (UCLA) found that people who meditated for an average of 20 years had better, healthier brains than non-meditators. They lost less brain volume and improved all areas of their brains by training it through meditation, requiring less care in the home once they were ageing in place.
4) Stay mentally alert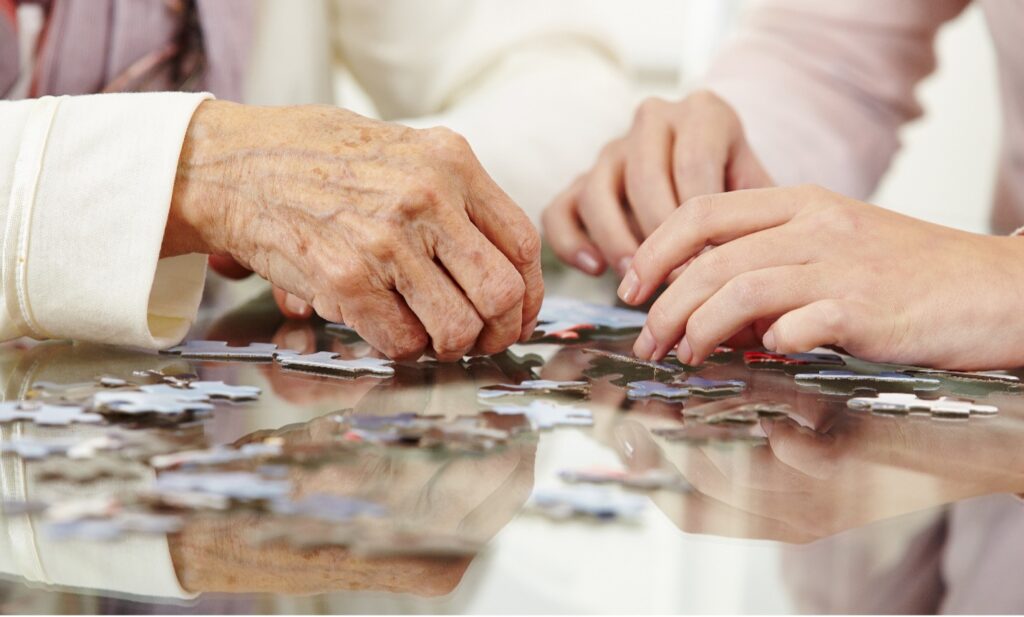 Individuals are far more productive and efficient when they are physically alert, and the same can be said for those remaining mentally sharp. People can exercise their brains by learning, reading, engaging in stimulating conversation, and working on puzzles.
Remember that muscles, either physical or mental, can be safely stretched. People can choose to learn more about a current interest or something new. Pick up a course calendar from an adult learning facility and browse available classes, Google search "(subject matter of interest) training", read a "how-to" book, or watch instructional YouTube videos.
Resources
Cholinesterase Inhibitors– Memantine (Namenda)
Regular exercise changes the brain to improve memory
Mediterranean style may prevent dementia
Forever Young(er): potential age-defying effects of long-term meditation on gray matter atrophy
As a leading age care provider, Home Care Assistance offers tailored in-home care services for older Australians, enabling them to live happier and healthier lives in the comfort of their own homes. 
We offer private and government subsidised Care Packages and have office locations that are a registered NDIS provider. Our Care Workers undergo extensive training in order to deliver unmatched in-home aged care services where people can continue ageing in place. We are proud ambassadors of the My Aged Care government funded aged care program, enabling Australians to successfully navigate the process and gain approval for in-home care support packages. Home Care Assistance offers hourly care, specialised care, Alzheimer's and Dementia care, hospital to home care, and 24 hour in home care.