Nutrition is the cornerstone to your health. Without the proper fuel, your brain and your body will suffer. But when you think about eating healthily are you thinking about losing weight and looking good? That is often part of healthy eating, but it is more important to think about eating for your brain health.
We seem to have all become so obsessed with our bodies that we have forgotten to take care of our brains. Unfortunately, when you eat a diet that is only focused on making your body look better, your brain can suffer. The brain is a unique and complex organ and needs special attention!
Did you know that your brain:
Has about 100 billion neurons (nerve messengers)
Has 1,000 to 10,000 synapses (connections between the neurons) for each neuron.
Has 100,000 miles of blood vessels
Is one of the fattest organs in the body
Is 75 percent water
With such a unique make up, it is not surprising that the brain has specific nutritional requirements. The good news is that when you are eating right for your brain, you will also be providing your body the nutrition that it needs.
How the MIND Diet Improves Brain Health
There is one diet that has been highly researched for its impact on improving not only heart health but also brain health. The MIND diet is a combination of two diets – the Mediterranean and the DASH, that together can have a positive impact on brain health.
The Mediterranean diet is a way of eating that embraces whole foods and healthy fats combined in a flavourful way. The DASH diet is an approach that focuses on filling your plate with nutrient rich foods that lower your blood pressure. The MIND diet mixes the previous two ways of eating to create a diet that may lower your risk of dementia.
One recent study found that a diet high in vegetables, fruit, and tea may lower your chance of developing Alzheimer's disease. These foods contain the antioxidant flavonols that can be beneficial for brain health.
The MIND diet is geared to protect your brain by giving it the nutrition it needs. Your brain's nutritional needs can be met through eating a diet rich in fruits and vegetables, whole grains, beans and nuts, and healthy fats like olive oil.
The Rush University Medical Centre suggests that there are particular foods that delay Alzheimer's disease. A study of 921 people over the age of 81 years looked at what people ate and whether they developed Alzheimer's. The 701 people who did not develop Alzheimer's over the course of 6 years ate a diet rich in flavonols.
Here's a list of foods that provide a good dose of four different types of flavonols.
Pears
Olive oil
Wine
Tomato sauce
Kale
Beans
Tea
Spinach
Broccoli
Oranges
Tomatoes
The study found that there is a possible link between eating more foods rich in flavonols and having a lower chance of Alzheimer's. There is no diet yet proven to eliminate Alzheimer's disease or dementia.
The list of foods that are rich in flavonols are all included in the MIND diet which support the idea that the MIND diet is good for your brain.
Tips for Adding Flavonols:
Replace a daily cup of coffee with a cup of green tea or add a cup of green tea to your day.
Make at least one meal a week meatless. Substitute beans or lentils for the protein.
Add a "super fresh flavonol" side to your meal. Plate together fresh spinach, tomatoes, broccoli, oranges and pear slices.
Make a "flavonol infused" bowl of soup. Combine cannellini beans, olive oil and fragrant flavours like onion and garlic. Toss in broccoli, spinach, kale and a can of tomato sauce. Simmer until hot and enjoy with a fine glass of wine.
Put this flavonol list on your fridge and eat one food off the list for each meal.
Healthy Fats for Brain Health
Because your brain is made up of 60 percent fat, you will have better success keeping your brain healthy by including more healthy fats in your diet.
A large plain salad may have lots of nutrients, but those nutrients will be lost to your brain if they aren't eaten with some fat. A study by Predimed found that the risk of stroke was reduced by 46% in those who followed a Mediterranean diet high in fruits, vegetables, whole grains and beans but also included 30 grams of mixed nuts and olive oil. It was also found that the participants had better memory function and the ability to make plans and follow through with them.
Some tips for adding healthy fats into your diet include:
Instead of reaching for a bag of chips try eating a handful of nuts
Sprinkle a tablespoon of flax, chia or sunflower seeds on your salad, cereal or vegetables
Try an extra virgin olive oil drizzle on your vegetables or greens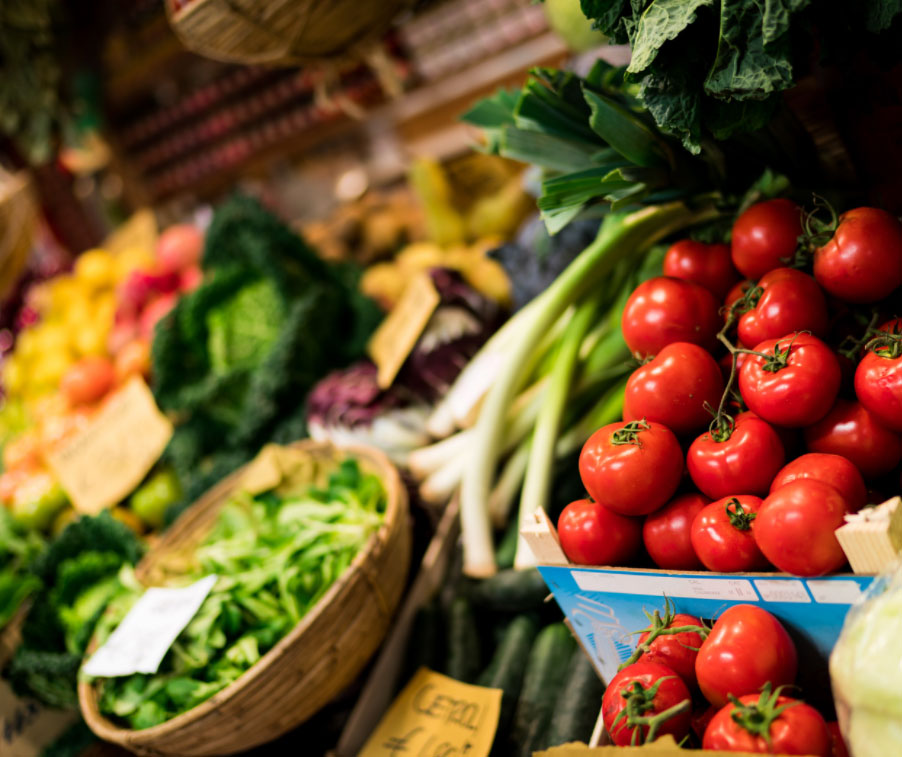 Polyphenols are micronutrients that can be found in fruits and vegetables. They have the ability of reducing swelling, improving blood flow to the brain, and counter the effects of stress on the brain.
Berries such as blueberries, strawberries, and blackberries are high in polyphenol, and not to mention delicious! Eating high amounts of berries was shown to slow the effects of aging by 2.5 years, again by reducing swelling and counteracting the effect of stress. Eat more berries and you could end up with better memory power and a strengthened ability to learn. That sounds like a winning combination!
Nitrates, which are found in high levels in lettuce and other leafy greens like spinach, are also essential for promoting brain health. Eating more leafy vegetables helps to protect the inner lining of your blood vessels (endothelial function). That means that the blood can get where it needs to go – i.e., to your brain!
Tips for Adding Fruits and Veggies:
Make room for more fruits and veggies by committing to replacing one non-nutritious food a day with a fruit or vegetable.
Add an extra handful of spinach or kale to your soup, stir-fry or eggs.
Chop up a large bowl of lettuce, spinach and other greens and veggies. Store this freshly made salad in the fridge for up to three days and plan to eat a salad with every meal.
Whenever you crave sweets, think berries first. A bag of frozen berries in the freezer can be a quick fix for your sweet tooth. Add thawed berries to porridge, muesli or eat plain.
Easy Breakfast Recipe to Improve Your Brain Health
Make it easy for your brain to be healthy by eating the foods your brain needs to function well. Aim to include more fruits, vegetables, whole grains, beans, nuts, fish, and healthy fats in each meal.
An easy breakfast to start your day off right is a homemade nut-based granola served with berries and Greek yoghurt.
Here's what you'll need:
½ cup of walnuts
½ cup of almonds
½ cup of hazelnuts
½ cup of unsweetened coconut flakes
2 tablespoons cocoa powder
2 tablespoons melted coconut oil
¼ cup of pitted dates
You can put all the ingredients into a food processor and process until it holds together well or chop finely and mix in a bowl. The nut-based granola can be stored in the fridge for a week.
This recipe makes an excellent breakfast served with ½ a cup of fresh or thawed berries and a scoop of Greek yoghurt! Not only that, but it will also help you feel full for hours while providing your brain with the healthy fat it needs from the nuts and coconut, phenomenal flavour, and a good dose of polyphenols from the cocoa and berries. All mixed together with another healthy fat from the Greek yoghurt and a super-sized helping of probiotics.
Keeping your brain healthy is essential for your enjoyment of life and eating healthy is one of the most important lifestyle factors for improving brain health. And the added bonus is that eating for your brain health is also delicious and enjoyable!
As a leading age care provider, Home Care Assistance offers tailored in-home care services for older Australians, enabling them to live happier and healthier lives in the comfort of their own homes. 
We offer private and government subsidised Care Packages and have office locations that are a registered NDIS provider. Our Care Workers undergo extensive training in order to deliver unmatched in-home aged care services where people can continue ageing in place. We are proud ambassadors of the My Aged Care government funded aged care program, enabling Australians to successfully navigate the process and gain approval for in-home care support packages. Home Care Assistance offers hourly care, specialised care, Alzheimer's and Dementia care, hospital to home care, and 24 hour in home care.