The decision to either start with 24 hour in home care, or increase to this level of in home care, can be a difficult one.
As family members, we may not want to accept our ageing in place loved one's limitations or perhaps we live in denial about their dementia or illness. Don't wait for a crisis to occur before making this decision. Be aware and involved. What you learn through this process will be invaluable.
This guide and checklist will help you through the transition from daytime in home care services to 24 hour in-home care.
9 Benefits of 24 Hour in Home Care
Providing care for the elderly in the home allows an ageing in place parent or spouse the ability to continue to live where they are most comfortable. Preparation can make the difference between calm and chaos. Learning to be an active partner will help.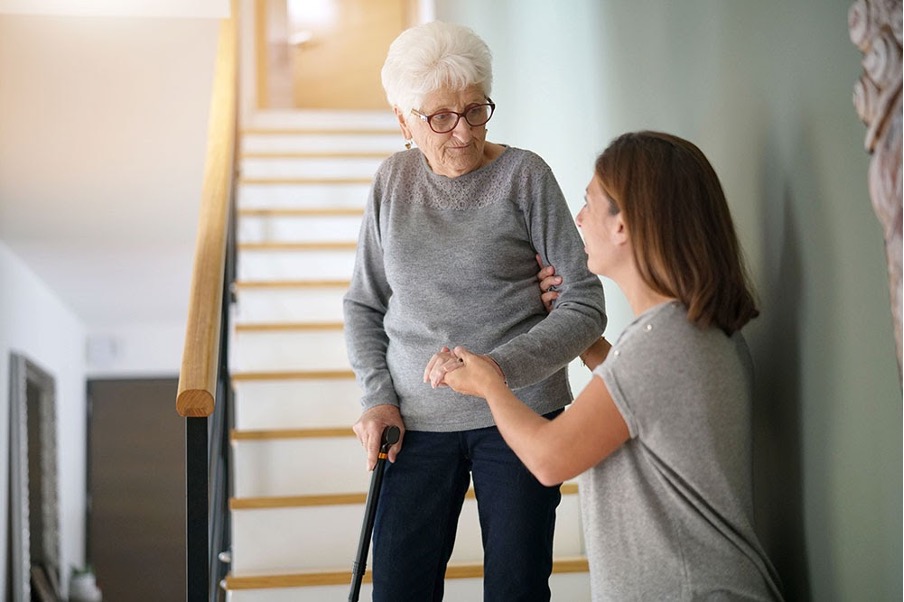 The benefits of 24 hour in home care for your family include:
Reduced agitation in people who have lost their sense of time and place. People with dementia often become disoriented to time and place. This can cause significant agitation. Ain in home care provider from a personal home care agency can calm and reassure someone with dementia. Diversionary tactics like engaging in activities can be very helpful and improve quality of life as they are ageing in place.
Reduced skin infections and urinary tract infections. With 24 hour in home care for the elderly, someone is there to notice changes. Urinary tract infections are common in older people and can contribute to serious physical and mental problems. A 24 hour Care Worker can be alert to this possible problem and notify someone.
Reduced fall risk. In home Care Workers can support people who need home care assistance to get out of bed or are recovering from an accident or illness. Falls are the leading cause of death and disability for older adults. 24 hour in home care can go a long way towards preventing falls. An in home Care Worker can assist someone getting out of bed, toileting, and bathing. Decluttering can also reduce fall risk. An in home Care Worker can take up throw rugs, declutter the area and suggest improved lighting. They can also accompany someone on walks.
Lower risk of dehydration and related fainting. Dehydration is common with older family members ageing in place alone. Part of this is due to a decline in the thirst mechanism as we get older. With 24 hour in home care, your loved one can be reminded to drink throughout the day. This can reduce the risk of fainting or other medical problems.
Avoiding kitchen or bathing accidents. For people with dementia, the kitchen and bathroom can be dangerous! Even for a family member recovering from an illness, these two areas need to be monitored for safety reasons. In home Care Workers can make sure the stove isn't left on and stand by for assistance when someone is in the shower. If someone is unable to cook for themselves, meal preparation is an invaluable benefit of 24 hour in home care for the elderly. Special dietary restrictions can be followed while creating balanced and nutritious meals on a regular basis.
More time with a companion improves socialisation. This is an underappreciated benefit of 24 hour in home hour care services. Isolation can be devastating. Socialisation, whether with the in home Care Worker themselves or because of access that the in home Care Worker can provide, can make a huge difference in someone's life. Numerous studies have shown that socialisation helps prevent cognitive decline. This doesn't mean that having someone available 24 hours a day will "cure" dementia. However, it can improve mood, and decrease agitation.
Meeting personal and medical needs at night or during the day. Night time can be fraught with anxiety if you are providing care for the elderly. What if there is an accident or medical event requiring action? Even a trip to the bathroom in the middle of the night can be dangerous. You may also have to monitor oxygen use and give medication reminders. You can rest easy with an in home Care Worker who can take care of problems or alert other in home health care providers who can.
Preventing possible admission to assisted living or skilled nursing. Most people prefer ageing in place. When safety becomes an issue, 24 hour in home care can allow someone to stay home safely, sometimes indefinitely instead of going to a retirement home or aged care facility near me.
Continuing or initiating an activity program. Physical and occupational therapy are time-limited activities often covered by Medicare following and illness or accident. In home Care Workers are not licensed to provide these specialised services but can encourage someone to continue activities whether prescribed by a physical therapist or not. Even regular walking with an in home Care Worker can have benefit for someone and keep them safe!
How 24 Hour in home Care Supports Seniors Ageing in Place
Jack's story below is a good example of the many ways 24- hour in home care can keep someone safe and in their home ageing in place. As you read his story, you may notice some of the same problems with your own family member.
Jack is a gregarious 85-year-old man diagnosed with Alzheimer's disease. He lost his wife several years ago and has been living independently, ageing in place in his own home. Although his health is relatively good, his memory has worsened over time. He forgets to eat and bathe and has recently taken up with a "girlfriend" who talks him into taking her out to eat – and he is footing the bill. Jack also opens to the door to anyone who comes around and has purchased several home security systems. He also reports falling at night on the way to the bathroom. His beloved dog has not been groomed or taken to the vet in quite some time.
Jack's family becomes concerned about all these issues and decides the only way to address them all is to consider aged care services. They decide on 24 hour in home Care Workers. Once the schedule is in place and the in home Care Workers start, and things improve immediately.
The in home Care Workers prepare all of Jack's meals and his nutrition improves dramatically. Jack is encouraged to bathe which helps most of the time with his hygiene. The in home Care Workers go with Jack and his dog to the groomers and the vet. As per the family's instructions, Jack is not to pay for his "girlfriend's" meals. Not surprisingly, she disappears. Meanwhile, when people come to the door, the in home Care Workers intercede and prevent Jack from signing up for yet another home security system. They also answer the phone and intercept scam calls. At night, the overnight in home Care Worker is on alert for any issues that Jack has going to the bathroom.
The improvement in Jack's life is dramatic. He is happier and healthier. Most of all, he can stay in the home he loves and continue ageing in place.


How to Know it is Time for 24 Hour in Home Care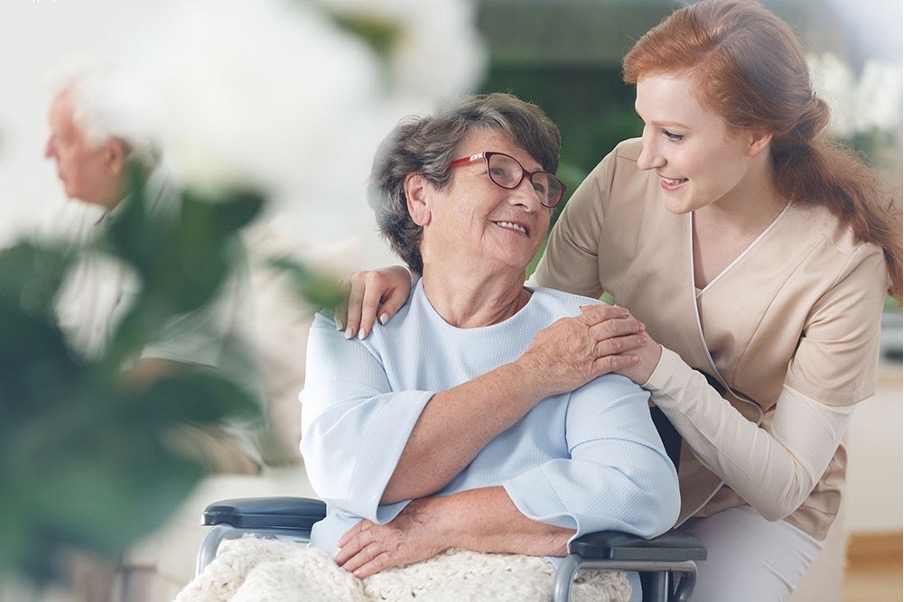 24 hour in home care services are around-the-clock, daytime and overnight and typically could include either:
One in home Care Worker who works a full day, with breaks, followed by 8 hours rest in the client's home or
Two in home Care Workers who work in 12 hour shifts. The evening in home Care Worker stays awake through the night.
Find in Home Care Assistance in Your State
Look for these signs that it may be time to change from hourly care for the elderly to 24 hour in home care for your spouse, parent, or friend:
Frequent falls or compromised balance. This can be the result of dementia, a neurological problem, or following and accident.
Confusing daytime and night time, frequently awake in the middle of the night, or agitated in the dark
Recent hospitalisation or stay in a rehabilitation facility after a hip fracture, stroke, or heart attack.
Fainting or confusion from dehydration
Difficulty eating or drinking without assistance.
Wandering from home, by foot or vehicle, and getting lost or confused
Confused or frightened by short absences of family, friends or in home Care Workers.
New or increased bathroom accidents
Leaving the stove on unattended
You are afraid to leave the person at night or are not getting regular sleep because you are tending to their evening needs.
Getting Started With 24 Hour in Home Care
Most people look to a licensed in home care agency to fill the need for in home care for a parent or spouse ageing in place. Hiring through an in home care agency brings peace of mind and security.
24 hours is a long time. Coordinating in home care should be a partnership between you and the home care agency you choose. The more involved you are, the better things will go.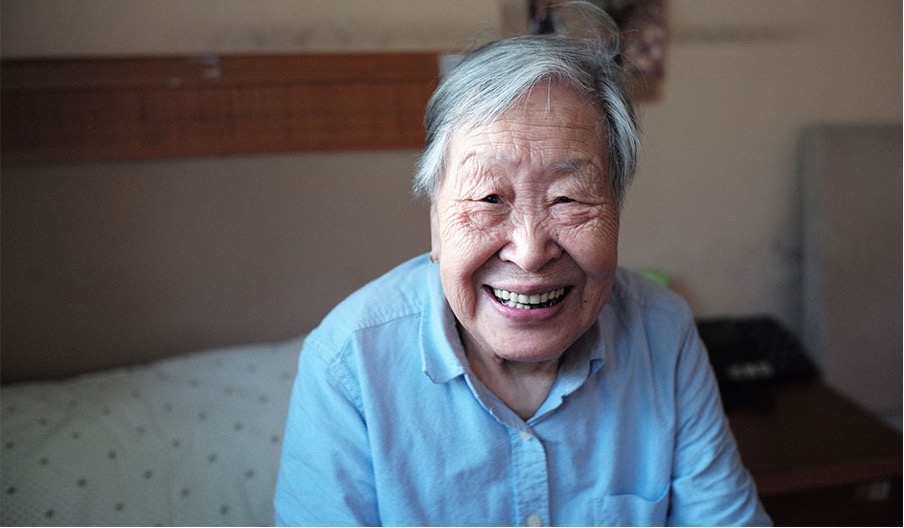 Questions to Ask About 24 Hour in Home Care
Ask your home care agency these questions to get started with 24 hour home care for your elderly parent or spouse ageing in place:
How many in home Care Workers should I expect during a shift? How are shifts divided?
Can I interview each of these in home Care Workers? Can I have each Care Worker meet with my elderly parent, or my spouse, to see if there is a good fit?
Will these same in home Care Workers rotate throughout the week as part of the home care services?
What if someone can't make their shift? How does the Home Care Agency handle "fill-in" in home Care Workers?
Can family carers share duties with home care agency Care Workers? How will we coordinate this?
Who do I speak to if there are problems with the home care services?
How many of the in home Care Workers are certified nursing assistants and can provide the home care services of a nurse at home?
What specific tasks is an in home Care Worker allowed to perform?
Will a supervisor visit my home to monitor home care services? How often?
Coordinating 24 Hour in Home Care Without a Home Care Agency
You may be tempted to hire someone you know or hire a private Care Worker to care for your lo9ved one ageing in place. Do this with your eyes open and attention to detail.
You will be responsible for payroll, taxes (if the person is classified as an employee) etc.
You will be responsible for managing and coordinating schedules for all care for the elderly.
You will need to find, often on short notice, replacements for the in home Care Workers who can't make their shift or take another job.
Check with your homeowner's or renter's insurance to see if your policy covers liabilities for domestic workers.
Check your state's minimum wage and overtime pay requirements.
Having a consistent team of in home Care Workers is more important than people realise. Consistency and continuity of in home care and aged care services builds trust. Different in home Care Workers coming in at different times of day can be confusing. It can also lead to poor communication. Consistent Care Workers leads to consistent in home care.
However, it is not uncommon for a favourite in home Care Worker to need to leave their home care services role. Talk to your parent or spouse about their feelings. Reassure them that you and the home care agency will find a suitable replacement. Check in frequently to see how things are going and request adjustments as needed.
Paying for 24 Hour in Home Care
24 hour in home care is frequently less expensive than a private room in an aged care facility near me. To find out more about funding options for in Home Care Services and Home Care Assistance, click here.
As a leading age care provider, Home Care Assistance offers tailored in-home care services for older Australians, enabling them to live happier and healthier lives in the comfort of their own homes. 
We offer private and government subsidised Care Packages and have office locations that are a registered NDIS provider. Our Care Workers undergo extensive training in order to deliver unmatched in-home aged care services where people can continue ageing in place. We are proud ambassadors of the My Aged Care government funded aged care program, enabling Australians to successfully navigate the process and gain approval for in-home care support packages. Home Care Assistance offers hourly care, specialised care, Alzheimer's and Dementia care, hospital to home care, and 24 hour in home care.